Category Archives:
What's New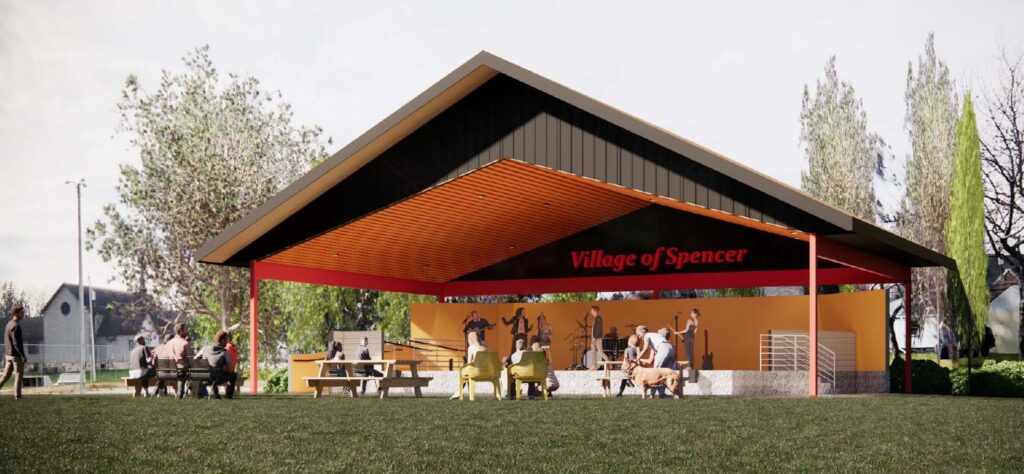 COMMUNITY BAND STAGE PROJECT
Raising funds to build the 1st Phase of the Band Stage, is still underway. 
Project "Day" Dream on behalf of the Day family is underway.  This $25,000 matching program is offered because of a very generous donation by Tom Day, a Spencer Alumni.  Tom would like to see additional Spencer Alumni donate to meet his match so the project can happen. To date, $3,251 has been raised towards this challenge.  Please get your donation in by mail to the Village of Spencer, PO Box 360 or drop off at 105 S Park St, Spencer. Good faith pledges will be accepted toward this goal.  If you have a creative donation, please contact the Village Office at 715-659-5423. 
In addition, we are still seeking a donor to claim naming rights to the band stage/outdoor shelter. If you wish to carry on your legacy through this project, please contact the Village Office.
The next step is to refine the cost estimates so we have a clearer budget needed to get the project underway. The goal is to have the structure built for SPENCERAMA next year, since 2024 is Spencer's Sesquicentennial!